5 Tips To Consider Before Starting Your High QA Software Journey
High QA
June 22, 2022
You have made a great step in the right direction for your manufacturing quality management by purchasing High QA software. And now you need to integrate it into your work environment.
But implementing software is a daunting task that often cause businesses to struggle.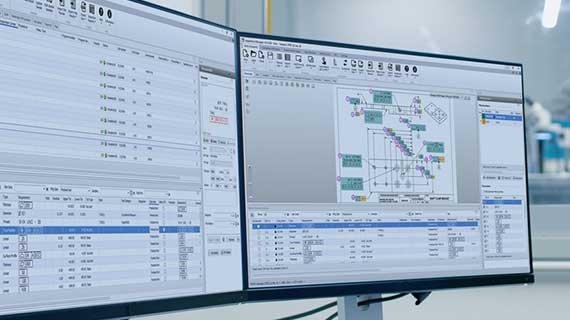 It is hard to know how detailed your rollout plan should be without adding unnecessary steps that could delay your timeline.
That is why you need to have a software implementation plan in place. Proper implementation will maximize the value of High QA software so that you can quickly take advantage of the process and efficiency improvements it provides.
5 Tips for High QA Software Implementation
To make your plan easier, here are 5 tips you should address before you start your High QA software journey.
1. Appoint a High QA Software Champion
Implementing a new software platform requires coordination, communication, and follow through – this is the role of the champion inside your organization. Your champion should be empowered to lead the High QA software internally. They will also receive specialized training from the High QA Professional Services team to help them be successful.
2. Define Your Goals & Timeline/Phases
What do you want to achieve using High QA software? Be specific, such as "I want to reduce inspection planner creation time by 50% and go to paperless data collection and reporting." Specific goals create accountability for users and provide a tangible cause for effectively adopting the new software. Having specific goals and an idea of your timeline expectations, will help the High QA team match you to the right products and focus on your desired outcomes.
3. Plan Training & Implementation Time
When you purchase High QA software, the High QA customer success team will start coordinating your installation, training, and implementation. These steps will involve people from your organization, so budgeting their time for the project is a critical step. Based on the products your purchase, the High QA team will advise your training and implementation roadmap so you can plan appropriately. It is crucial that everyone on your team is aligned with each other. Consider hosting workshops to ensure alignment and keep everyone informed on updates and changes to the software implement plan.
4. Prepare Your IT Team
Let your internal or external IT provider know that you are purchasing a new software platform and will need their assistance with the installation process. The installation is the first step, so good coordination helps get the installation completed quickly so you can start using High QA software.
5. Be Open to Evolving Your Quality Processes
You are implementing High QA software for a reason and the High QA team wants you to achieve those goals. During implementation, your current quality process will be discussed and suggestions, best on best practices, may be advised. Evolving internal processes is always a customer decision but be open to change if it helps you achieve your desired outcomes.
Keep It Positive
No matter how great and intuitive High QA software is, implementation doesn't equal adoption. You must put strategies in place to garner user acceptance and adoption of the new system.
Without positive engagement around the software, you risk the adoption falling flat. You could fall behind on your implementation timeline or see employees not using High QA as planned.
After Implementing High QA Software
You are probably elated to get running with High QA software, but you need to master walking with it first. It might take some time to get up to full speed, and that's fine—just continue working better with the software each day.
Training is a central pillar in continuous improvement.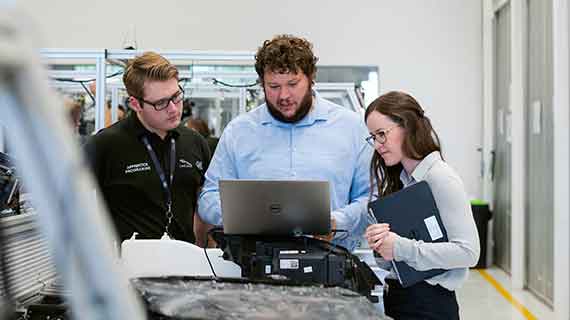 Consider that not every user in the group will be able to dedicate the same amount of time to training, and as such, High QA can provide stakeholders with different training options.
Try out different types of training to employ throughout your software implementation plan:
Lunch and Learns
Introduce workshop-style training in an informal setup. This is best used for collaborative learning and brainstorming sessions where users share success stories and work together to solve issues.
Peer-to-Peer Meetings
Ask your power users and champions to provide one-on-one coaching to share how the tool has increased their productivity.
Self-Training
Encourage users to take advantage of the High QA Academy, webinars, reference guides and other training to further their knowledge and understanding of the High QA software. Contact High QA Support to register for the High QA Academy.
We are Here to Help You Succeed
Using the five steps above will help ensure you get the most value out of your new software.
High QA provides industry-leading professional services and support. We are here to help you get the most out of your High QA manufacturing quality management software investment.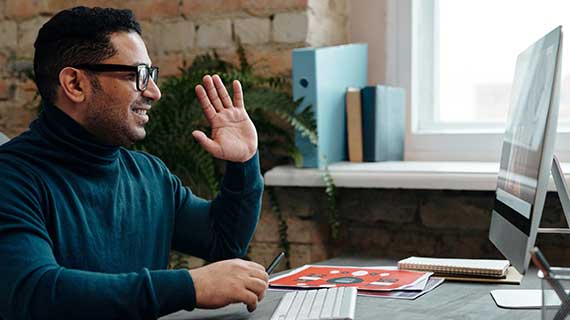 The High QA Resources Portal is an online comprehensive knowledge base. The extensive library of articles and videos will help you get up to speed, sharpen your skills, or explore new topics. If you're in need of support at any time, High QA's sophisticated ticketing system makes submitting support requests easy and pain-free.
At High QA, we are here to help your business be more successful. When you're ready to see what we can do for your manufacturing and quality management, contact us today and let our professionals help you get the high-quality support your business needs.

Explore our website and discover what High QA can do for you and your suppliers. We are just a click away to answer questions or provide a demo of our software.