The Manufacturing Quality Management Software (QMS) Solution You Have Always Wanted.
Get your LIVE HIGH QA DEMO at NTMA Engage Summit East
Turn Quality Into An Accelerator
Break down silos, eliminate human errors, reduce costly delays with just one software
Automate and optimize your manufacturing quality management process
From ballooning and part planning to inspection data collection and reporting, High QA has the QMS solution for you
REQUEST A DEMO
High QA™ provides integrated manufacturing quality management software (QMS) solutions for manufacturing companies of every size to streamline and cost-effectively manage quality processes and efficiently work in partnership with their entire supply chain.
The innovative software solutions provide all the procedures, workflows, structures and resources needed to monitor, manage, communicate and document your manufacturing and quality processes.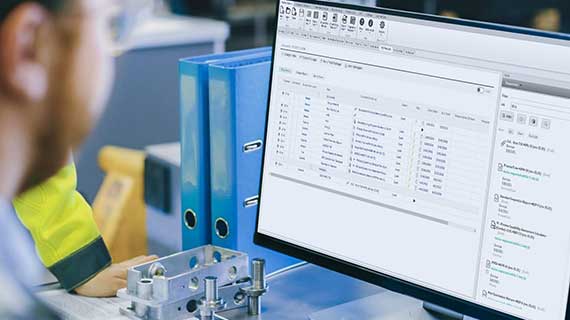 With High QA manufacturing quality management software solutions, your products are delivered within tolerance, comply with all applicable standards, and are made in less time with less mistakes.
High QA supports the following key industries and compliance standards; Aerospace (AS9100/EN9100, AS9102), Automotive (QS-9000/ISO/TS16949, APQP, AIAG guidance), Medical (21CFR, ISO 13485), Defense, Heavy Machinery, Oil and Energy and others with multiple best practice standards.
Overcome Manufacturing Quality Management Challenges with Automated Solutions
INSPECTION MANAGER™
Inspection Manager, built on the High QA 360 platform, automates and optimizes quality and inspection processes with deeper insights into quality, elimination of interpretation errors and improved compliance documentation.
LEARN MORE
HIGH QA 360™
High QA 360, a pioneering software platform, delivers unprecedented power for communication and collaboration of production information and quality requirements throughout the manufacturing supply chain.
LEARN MORE
Reduce Costs, Prevent Interpretation Errors and Improve Part Quality with a Comprehensive Manufacturing Quality Management Software Solution.

2D/3D Auto Ballooning
High QA Inspection Manager one-click automation starts with auto-ballooning and GD&T extraction from your 2D drawing and 3D model, then builds a complete bill of characteristics for the part.

Define and Plan the Inspection Process
Automatically generate in-process and final Inspection Plans, automated SPC settings and inspection tool assignment. using data extracted from the 2D drawing or 3D model.

Automated Data Collection
Import inspection results into High QA Inspection Manager automatically from CMMs, VMMs, arms and Bluetooth or wireless devices. Enter manual shop floor data with a fully integrated tablet application.

Realtime Analysis and Reporting
Deliver results in real-time for real-time results analysis. The integrated SPC system alerts when results approach control limits. Automatically generate standard (FAI, PPAP) or custom reports in minutes.

Share with Your Supply Chain
High QA 360™ provides a seamless and automated manufacturing and quality collaboration platform. Define a common language to share between Buyers and Suppliers. Eliminate interpretation errors and minimizes manual, labor-intensive tasks.
High QA Resources
These High QA resources will show you how to reduce costs, improve quality, streamline processes, maintain compliance and efficiently manage quality internally and across your entire supply chain. Check them out today!
Latest Webinar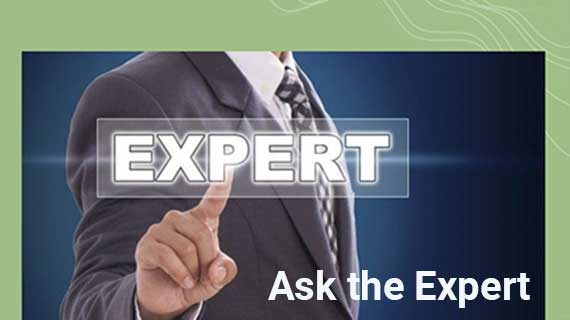 Get your answers at our Ask the Expert webinar! Play the recorded webinar for an open Q&A session where your…
Latest Blog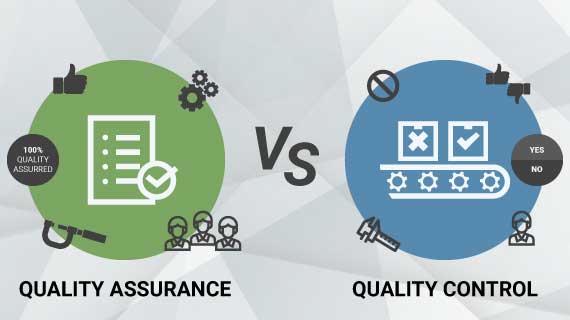 An organization must be aware of the differences and definitions of Quality Control (QC) and Quality Assurance (QA). Both are…
Latest Customer Story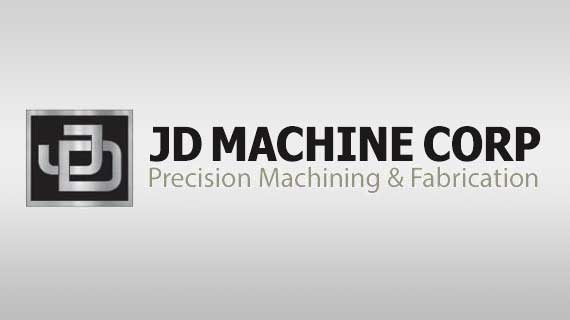 Scaling from small beginnings to big growth Accommodating high complexity projects Standardizing & automating quality processes JD Machine selected High…
Unparalleled Quality Management Software to Unite People, Projects and Processes
High QA provides integrated manufacturing quality management software solutions (QMS) for companies of any size throughout the world. The pioneering software helps to efficiently create, manage, support and monitor all quality process regulations and requirements across manufactured parts.
The software solutions are carefully designed to guide you through the manufacturing quality process from ballooning with one-click GD&T/PMI data extraction to planning with APQP/PPAP to data collection from any inspection device to complete reporting with statistical process control (SPC), first-article inspection (FAI), non-conformance (NCR) tracking and more.
More than 900 manufacturing companies of all sizes rely on High QA for manufacturing quality management software solutions.
Look at what they say!
I am winning more aerospace contracts because I can get my FAIR's out faster and cleaner than my competition.

Stephen Hunt

Operations / Quality Director, Jet Machined Products
High QA has been a game changer for us. We have moved from completing 5-10 FAI reports a month to 5-10 a day.

Paul Nelson

Engineering and Quality Manager, Louis Industries
Complex tasks that previously took 5 days to accomplish, can now be done in 1 day.

Tyler Schildt

Lead Quality Manager – Hypro, Inc
Working with Inspection Manager has transformed our inspection business process. It has improved our quality, productivity and efficiency.

Sergio Zavala

Inspection Supervisor, Nov Rig Technologies
Inspection Manager is making our daily job so much more productive. With the automation introduced by the product we estimate to save now 60%-70% of the time we used to spend before.

Michael Guglicelli

Quality Assurance Manager, AMETEK STC
My customers always ask for a good price, high quality and on-time delivery. Before we started using Inspection Manager, we could deliver two out of three. Now they can get all three.

Bob Sakuta

President and Managing Partner - Delta Family of Companies
High QA is by far one of the best software packages I have ever used.

Paul Nelson

Engineering and Quality Manager, Louis Industries
This is going to dramatically change everything you know about quality control.

James Marzilli

President – Marzilli Machine Co, Inc
Let's Get Started!
Learn how you can establish a consistent quality process to deliver quality products.
See it for yourself. Request a no obligation demo now.
REQUEST A DEMO