Classify Manufacturing Quality Issues Before They Become Problems
Generate Your PFMEA with High QA Software
Simplify Process Failure Mode Effects Analysis (PFMEA)
with High QA Software
Generate Consistent, Standardized and Synchronized PFMEA Documents
Save time with pre-formatted and customizable templates
Automatically generate data across sheets and eliminate repeat data entry
Fully digital workflows for approvals, accountability and traceability
Consistent failure mode descriptions across all documents, submissions and supplier submissions.
Rank potential failure modes based on detection, severity and frequency
Visual diagrams and graphics for easy understanding of manufacturing processes
PFMEA As It Should Be!
Easy. Effective. Efficient.
High QA software is an easy-to-use,  straight-forward, single integrated tool to generate consistent, standardized PFMEAs.
Identify the process associated with the operation in each manufacturing operation
Synchronize the Process Flow Diagram (PFD) and the manufacturing operations with 1-click
Synchronize the PFMEA and the PFD with 1-click
Ready to see how it works?
Modernize Your PFMEA Process
Never Copy and Paste Again in Excel
For a long time, the only option for a PFMEA was to use an Excel-based approach.
Now there is a better solution. Its time to modernize your PFMEA process.
Why Excel Isn't Good Enough
Excel files are often scattered across departments and duplicate copies frequently exist. It is difficult to know where to find the very latest version.
Changes are difficult to perform across multiple documents in multiple places.
Excel documents are disconnected from the rest of the planning systems and procedures.
Workflows created around Excel commonly refer to the Workbook, but are not linked and the activity for revisions and changes is rarely traceable.
Why High QA Is Better
The PFMEA is generated from the failure mode library to keep data aligned in all documents.
The failure mode library comes pre-populated with industry standard failure modes and is fully configurable to meet your company's requirements.
Changes can be made to a single document that ensures all related revisions are updated automatically.
Digital workflows ensure PFMEAs are updated by qualified personnel and continue through an approval process that is fully transparent and traceable to the latest standards and customer requirements.
The C's of Powerful PFMEA
High QA software centralizes all the data needed to manage manufacturing production risks, an important part of the continuous improvement process. Coherent information is shared throughout all the various PFMEA steps from ballooning and part planning to inspection data collection, FAI, PPAP and reporting.
Hover over each word to learn more.
Control
Control over your entire manufacturing, quality and submission processes.
Continuous Improvement
Continuous improvement of manufacturing with a focus on risk management and action monitoring.
Collaborate
Collaborate with engineering, manufacturing, inspection and quality teams to consider all potential failure modes.
Comply
Comply with ISO, AIAG and VDA standards and requirements.
Capture
Capture engineering, manufacturing and inspection best practices, procedures and knowledge.
Centralized
Centralized PFMEA processes, flow charts, control plans, inspection procedures and workflow charts in a single database.
Comprehensive
Comprehensive digital workflows enable control over who creates, modifies, approves and signs.
Consistent
Consistent failure mode descriptions across all documents, parts, submissions and supplier submissions.
Cut-Down
Cut down stress during audits with up-to-date and easy-to-find documents from initial plans to PPAP files.
Clarity
Clarity in all aspects of quality and PFMEA processes.
Complete
Complete start-to-finish process that incorporates control plans, process flow diagrams and PFMEA worksheets.
"With High QA software, we have been able to improve our manufacturing procedures. We have an average savings of 72% on quality planning and reporting processes.

Amr Sufian, Project Engineer, Beverston Engineering
Request a no obligation demo now
to see how High QA software can you save time and money.
REQUEST A DEMO
Learn More about PFMEA
Regardless of industry or size, manufacturers need to determine process risks as early as possible. Proactive diligence makes it easier to create risk mitigation plans, identify required failure modes and minimize the impact of failure modes on production.
A Process Failure Mode Effects Analysis (PFMEA) is a structured analytical tool used by an organization, business unit or cross-functional team to identify and evaluate the potential failures of a process.
PFMEA helps to establish the impact of the failure and identify and prioritize the action items with the goal of alleviating risk. It is a living document that should be initiated prior to process of production and maintained through the lifecycle of the product.
PFMEA is a risk assessment tool for evaluating potential failures. Since it is concerned with operational processes that could harm products, it is most often used when there is a:
New Process Introduction: Perform PFMEA when introducing new procedures to departmental teams. Ideally, leadership uses the analysis before implementing new processes to identify proper equipment care, tools, and production needs.
Process Adaptation: Engage PFMEA when modifying existing processes. Any changes to production methods, types of machinery, and transportation can negatively impact multiple factors that cause chain reactions.
Quality Risk Assessment: If you suspect a scenario in which quality is or could be compromised, use PFMEA to help create corrective actions. Process failures can result in defective products and customer returns that, in turn, decrease bottom lines.
Business Relocation: Has your facility recently moved to a new location? If so, it's an ideal time to conduct a failure analysis to assess potential production risks in the new environment. Taking such precautions is essential regardless of whether current process controls remain the same.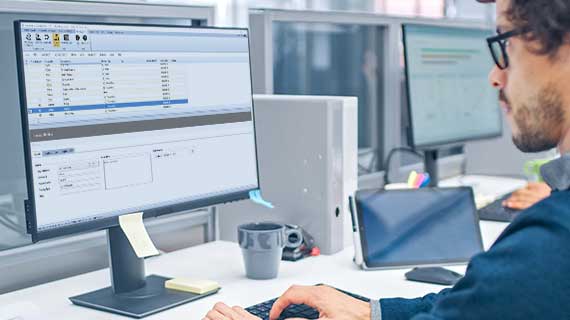 Experience the High QA Difference
OUR SOFTWARE
High QA software unites engineering, production and inspection teams internally and throughout the supply chain with an integrated solution to plan, manage, document and control manufacturing quality from ballooning and planning to production, reporting and submissions.
OUR PEOPLE
We don't just have brainpower in manufacturing quality software, we have people with heart, grit and a ton of understanding. We live and breathe quality. It is in our software and in our people. You might say we are the quality experts.
YOUR SUCCESS
Working together, we can digitally transform your manufacturing quality processes. And that leads to improved quality products, increased customer satisfaction and a successful business.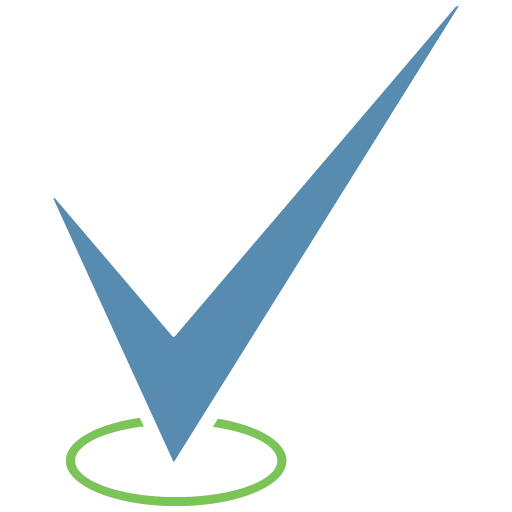 High QA is Your All-in-One, Get-It-Done Software for Manufacturing Quality
Reduce costs, improve quality, streamline processes, and maintain compliance internally and across your entire supply chain
Ballooning / Bubbling
One-Click to Balloon Drawings and 3D Models, Extract GD&T and PMI Data and Create Inspection Plans
First Article Inspection (FAI)
Powerful FAI Generation, Management and Reporting for Quality and Manufacturing
PPAP Requirements
The Most Complete Non-Excel-Based Manufacturing Quality Project Management Software Solution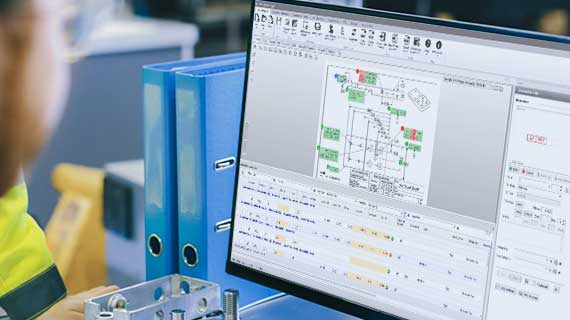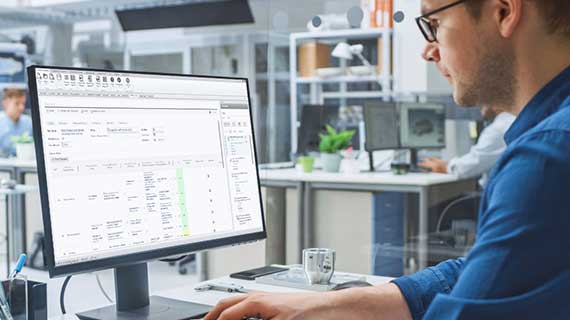 Save 75% of your time. Give us 10 minutes to show you how.
REQUEST A DEMO