High QA Software for
Manufacturing Quality and Supplier Quality
High QA software provides comprehensive manufacturing quality solutions to enhance efficiency and productivity. The integrated software suite is comprised of HQA 360, a manufacturing quality management software (QMS), and HQA HUB, a supplier quality management software (SQM).
HQA 360 provides you with all the tools needed to manage manufacturing quality with ballooning, inspection plans, FAI, SPC, PPAP and other necessary quality documentation. Leveraging all the quality tools, HQA HUB makes it possible to collaborate with your suppliers and manage the quality process with one software.
Reimagine your manufacturing quality. The unified QMS and SQM software helps you win more business by simplifying and automating your manufacturing quality both internally and throughout your supply chain.
Elevate Your Manufacturing Quality Management Process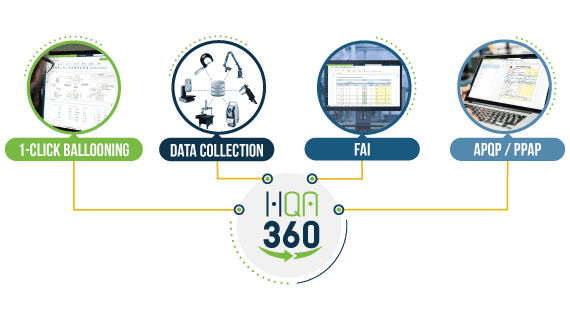 A Single Software for Manufacturing Quality Planning and Execution
Maintaining a detailed manufacturing quality process doesn't have to be difficult.
HQA 360, a manufacturing quality management software (QMS), optimizes your quality planning, inspecting, and reporting with intuitive tools that help your teams deliver high-quality parts on-time, on-quality, and on-budget.
Comprehensive tools for ballooning, FAI, SPC, PFMEA, Control Plans, PPAP and more help reduce costs, prevent human interpretation errors, improve delivery time and part quality ensuring your customers are always confident in your products.
Revolutionize Your Manufacturing Supplier Quality Management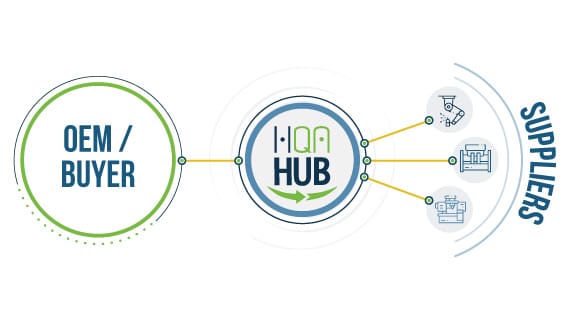 Your Suppliers Can Work Like They Are On Your Shop Floor
Suppliers are so involved in production that they are essentially part of the manufacturing enterprise.
HQA HUB is a Supplier Quality Management (SQM) software. It leverages HQA 360 so you can share, collaborate, manage, and monitor data with suppliers and customers from an "all in one" manufacturing driven data base with quality processes at the center.
By creating a level of cooperation and visibility, suppliers can contribute their specific knowledge in the manufacturing process and work together to deliver the most consistent high-quality finished products.