Our valued reseller network brings High QA manufacturing quality management solutions closer to you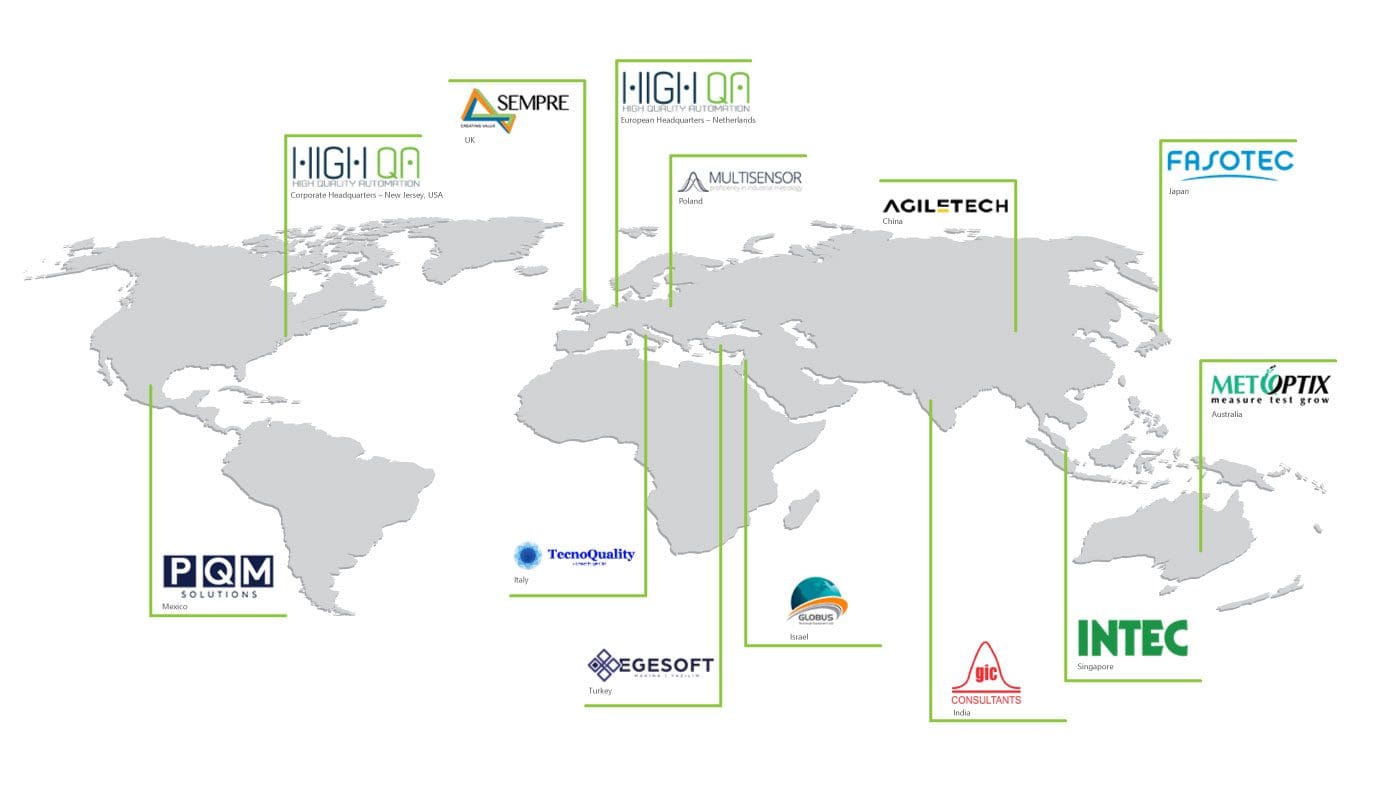 MET Optix
Australia

Met Optix is an Australian-owned business founded in April 2014 in Melbourne, Australia by owner David Eldridge. After working in the metrology products field for almost 10 years prior to starting Met Optix and with a number of excellent contacts in the metrology products field, the new business was able to develop ties with a significant number of highly respected overseas equipment suppliers. Met Optix enjoys the support of over 30 international equipment suppliers, helping us to support customers with solutions for a wide range of applications across a broad spectrum of industries.
WEBSITE
PQM Solutions
Mexico

PQM Solutions aims to help manufacturing companies in Mexico to achieve the first quality place in the world.
WEBSITE
Multisensor sp. z o.o.
Poland

Multisensor sp. z o.o. is a modern company operating in the field of industrial metrology. We have extensive knowledge and application experience gained during the implementation of projects for many industries, including the automotive and aviation industries. We specialize in coordinate metrology based on multisensory measuring machines, metrology of CNC machine tools as well as automation of the quality control process and its management.
WEBSITE