PLAY RECORDED WEBINAR

Ask the Expert
Thursday, January 20, 2022
11:00 am EDT
Get your answers at our Ask the Expert webinar!
Join us for an open Q&A session where your questions drive the webinar. It is the perfect opportunity for you to ask those High QA product questions you have to make you more productive and efficient.
Presenter
Chris Mendicino, VP Product, High QA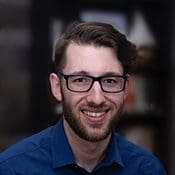 High QA provides integrated manufacturing quality management software (QMS) solutions for manufacturing companies of every size to streamline and cost-effectively manage quality processes and efficiently work in partnership with their entire supply chain.
PLAY RECORDED WEBINAR