PLAY RECORDED WEBINAR
6 Ways to Improve Your Manufacturing Quality Supply Chain Process
Wednesday, December 9, 2020 at 9:00 AM EST
Are you faced with an increasing number of 3D models with PMI in your shop? Do you need to find a way to convert them into useful 2D drawings in your quality process? Can you reliably share your manufacturing quality requirements with your suppliers?
High QA 360 and Inspection Manager software dramatically transforms your preparation, communication and collaboration between buyers and suppliers in your quality supply chain.
Date: Wednesday December 9, 2020
Time: 9:00 AM – 10:00 AM EST

The webinar will discuss 6 ways to improve your manufacturing quality process:
Intelligently extract, modify, and manage GD&T and PMI from native 3D MBD models
Automatically extract GD&T from 2D drawings and create a bill of characteristics
Streamline and automate quality processes from ballooning and planning to final reports
Eliminate interpretation errors in the quality manufacturing supply chain
Gain an understanding of the benefits of using a common language
Enhance productivity and efficiency in your quality supply chain
PLAY RECORDED WEBINAR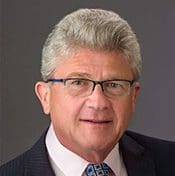 Presenter:
Sam Golan, Founder & CEO, High QA, Inc.
Sam Golan, Founder, and CEO has helped guide High QA from the entrepreneurial stage to the industry presence it is now. His expertise in business development, product positioning, market strategy, and team building allow High QA to grow continuously. He has over 25 years of experience as an international executive and has founded, co-founded, and managed five different companies within CAD/CAM, PLM, CRM, and Knowledge Management.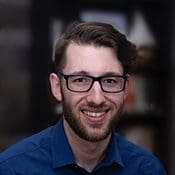 Presenter:
Chris Mendicino, VP Product
Chris Mendicino has been working with Industrial Manufacturing technology for his entire professional career. He designed, sold, serviced, and supported various technologies such as CAD, CAM, DNC, OEE, IIOT, ERP, and now Quality Management Systems in a wide variety of industries for companies both in the US and abroad. As the VP of Product for High QA, Inc., he is highly engaged with manufacturers worldwide to bring the voice of the customer to High QA's product development process.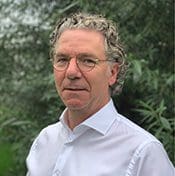 Presenter:
Hans Derks, European Sales Director

Hans Derks started his career as a Die Design & Programming Engineer using a CAD/CAM system producing extrusion dies moving into industrial automation providing support, training, application and development. He has a background in CAD/CAM, robot control, 3D printing, metrology, CAI and MES. Mr. Derks is responsible for establishing new business partners and customers in Europe for High QA.