PLAY RECORDED WEBINAR
5 Ways to Improve Your Shop Floor Data Collection
Wednesday January 13, 2021 at 11:00 AM EST / 8:00 AM PST

Frustrated with your current manual data collection process? Do you keep losing data on scraps of paper? Tired of having to work with multiple spreadsheets to prepare your reports?
Learn how to turn your shop floor data collection frustrations into useful, real-time information when you need it! You can do it right with Inspection Manager™, an integrated manufacturing quality management software based in the High QA 360 platform.
Date: Wednesday January 13, 2021
Time: 11:00 AM – 12:00 PM EST/8:00 AM – 9:00 AM PST
This webinar addresses the benefits of a paperless method to collect real-time shop floor data with:
Automatic Machine Data Import (AMDI) from CMM/VMM and other connected devices

Collect manual results at each inspection point using shop floor data collection apps

View real-time SPC data from your inspection results

Eliminate reliance on multiple spreadsheets or scraps of paper

One-click reporting for FAI, PPAP, NCR tracking, and other standard or custom reports
PLAY RECORDED WEBINAR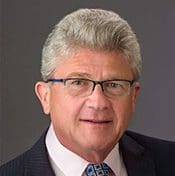 Presenter:
Sam Golan, Founder & CEO, High QA, Inc.
Sam Golan, Founder, and CEO has helped guide High QA from the entrepreneurial stage to the industry presence it is now. His expertise in business development, product positioning, market strategy, and team building allow High QA to grow continuously. He has over 25 years of experience as an international executive and has founded, co-founded, and managed five different companies within CAD/CAM, PLM, CRM, and Knowledge Management.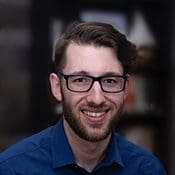 Presenter:
Chris Mendicino, VP Product
Chris Mendicino has been working with Industrial Manufacturing technology for his entire professional career. He designed, sold, serviced, and supported various technologies such as CAD, CAM, DNC, OEE, IIOT, ERP, and now Quality Management Systems in a wide variety of industries for companies both in the US and abroad. As the VP of Product for High QA, Inc., he is highly engaged with manufacturers worldwide to bring the voice of the customer to High QA's product development process.