Don't Let Obsolete Technology Derail Your Manufacturing Quality
High QA
February 10, 2022
When it comes to producing parts, manufacturing quality management is critically important. If manufacturing and quality operations are not seamless, your production efficiency suffers. As a result, you struggle to hit your manufacturing target. The quality of your products also deteriorates. Don't let paperwork and obsolete technology derail your manufacturing quality processes.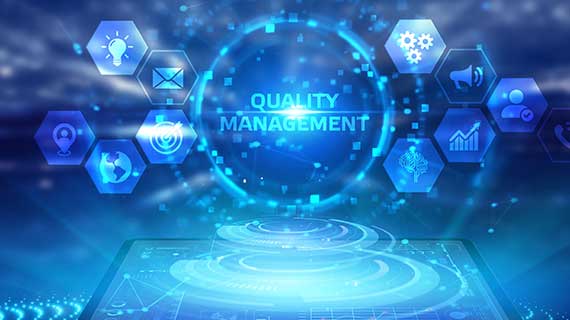 Production efficiency hinges on your manufacturing quality management system but obsolete technology and physical paper processes can derail your operation. So, how does old technology affect the entire manufacturing process?
To answer this question and explore potential solutions, let's look at computer-integrated manufacturing (CIM).
What is Computer-Integrated Manufacturing (CIM)?
CIM refers to connecting several manufacturing machines to one computer network. They run simultaneously with commands sent from the computer. The goal is to achieve a seamless workflow and eliminate data entry errors.
CIM creates room for continuous improvement with lean systems. The benefits of computer integrated manufacturing are hard to ignore. To leverage them, you need to invest in modern processing equipment.
However, production encounters various challenges if you use outdated technology. These are common issues that were prevalent in traditional manufacturing. A great CIM strategy runs on modern quality management software.
Dangers of Outdated Manufacturing Quality Processes
Manufacturing is a process-laden function. Each one of these procedures contributes to the quality of your products. The mistake many companies make is the failure to upgrade their manufacturing quality management systems.
The consequences of this in manufacturing cycles are far-reaching.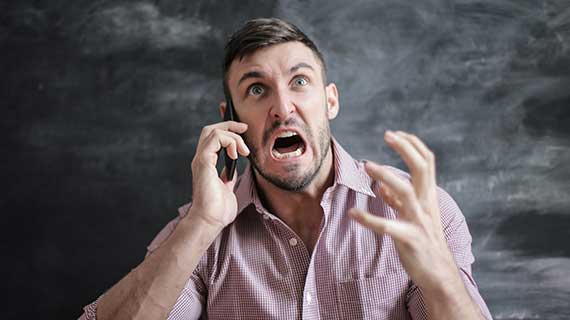 Unfortunately, outdated processes affect many aspects of production. For example, your team is likely to encounter missing, duplicate and inaccurate data. Such data leads to wasted time and resources. It may also mislead your team, especially if the company depends on computer-integrated manufacturing.
Other dangers include employee frustrations, clunky systems, lack of visibility and traceability, slow reporting, and sluggish response times. These problems can cripple your production efficiency. Resistance to change also contributes to these issues.
Resistance to Change is Costly
Modern manufacturing evolves rapidly, while resistance to change is costly. Manufacturers who stick to the 'we have always done it this way' narrative tend to experience stagnant and inefficient production. A company that is afraid of change is often prone to failure from the start. Thinking that a new system is too costly dissuades you from acquiring modern process equipment.
Paper processes and an outdated infrastructure hold back the acquisition of modern, advanced manufacturing equipment. When it comes to improving manufacturing quality, you must adopt manufacturing and quality best practices or a modern manufacturing quality process.
Improve Manufacturing Quality Process
Most companies focus on improving manufacturing processes. This modern processing has positive impacts on production efficiency and can ensure data quality.
Your investment in manufacturing technology determines the effectiveness of your operations. Additionally, you need to adopt quality management best practices. Modern manufacturing business technology enables you to pay close attention to quality control automation.
Boosting your production efficiency begins with updating your quality management systems to ensure data quality. This also allows you to:
Improve customer relationships
Enhance security
Minimize disruptions
Increase productivity & efficiency
Adopt a paperless environment
Gain a competitive edge
Meet compliance requirements
Eliminate human interpretations
Capture traceability
All these benefits from a modern manufacturing quality management software (QMS) solution help increase productivity and efficiency. By focusing on the most appropriate manufacturing business technology your products are delivered within tolerance, comply with all applicable standards, and are made in less time with less mistakes. This leads to lower costs, potential for more revenue and higher profit margins.
Automate and Optimize your Manufacturing Quality Process
Is holding on to your outdated manufacturing quality process weighing you down? We have a solution for a modern manufacturing process. For the best results, you need to automate and optimize your manufacturing quality process.
Make your quality management process fully integrated and seamless with High QA 360 software.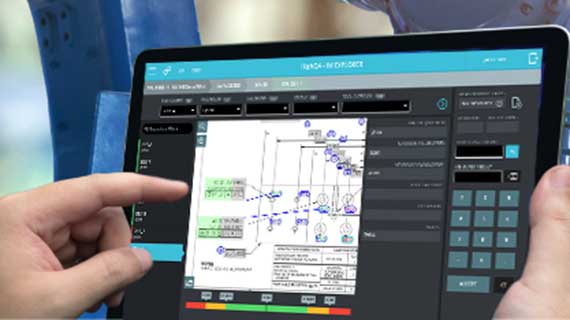 The software helps to automate and optimize your quality planning, inspecting, and reporting. It is everything you need to streamline your processes and achieve production efficiency.
About High QA
At High QA, we provide our customers with industry-grade software solutions to ensure product creation in less time with fewer mistakes. We serve a broad clientele in the automotive, aerospace, medical devices, construction, and oil and gas industries.

Our manufacturing quality management solution will help you save 75% of your time. Take your manufacturing from good-to-great with an all-in-one quality software solution.
Explore our website and discover what High QA can do for you and your suppliers. We are just a click away to answer questions or provide a demo of our software.