Gaining an Edge with a Medical Device Industry QMS
High QA
March 8, 2022
The medical device industry is an intriguing sector that is heavily regulated and a medical device manufacturing quality management system (QMS) is necessary for success. The need for regulation is clear: a malfunctioning medical gadget has a far greater effect than a door that won't shut. That is why the FDA must approve any medical device going into the market in the United States. Additionally, fulfilling ISO standards lends credence to your equipment and is required in several markets.
The value of a medical device manufacturing QMS cannot be overstated. Quality Assurance ensures that processes and protocols comply with ISO13485 and USFDA standards. A comprehensive medical device manufacturing QMS improves medical device design, production, risk assessment, product labeling, supplier management, warehousing & distribution, clinical information, and complaint resolution. Quality is indeed the key to standing out and gaining a competitive edge.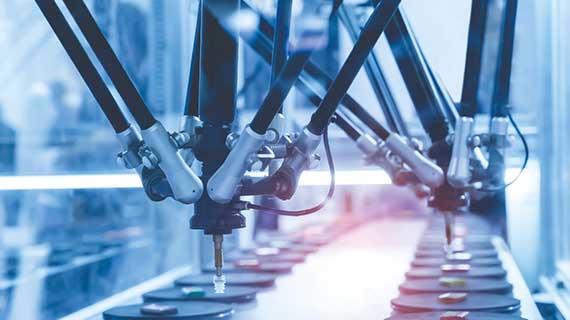 What is a Quality Management System (QMS) for Medical Device Manufacturing?
A quality management system (QMS) is a sophisticated business technology that supports the execution of a professional quality management system by handling projects, data, documents, reports and quality activities across the whole organization.
To manage risk, ease compliance, and data processing, enterprises in tightly regulated sectors must implement QMS systems. Quality management systems designed to function with current business technology platforms provide new technology innovations and improved quality management processes.
How Does a QMS Give Your Company a Competitive Edge?
The companies that quickly get their products to market upon regulatory approval will assume the largest market share. However, that is not possible without an automated medical device manufacturing QMS.
Improved Innovation
Innovation is an essential strategic priority for most successful businesses of today. Fast-tracking innovation, on the other hand, is not simple. You must still adhere to the Safe Medical Devices Act, ISO 13485, among other regulations. A quality approach to innovation is required. Ensuring that the product/service is suitable for use requires knowledge of the modifications, subject experts' participation, and extensive documentation. A QMS manages all this in one sweep.
Seamless Collaboration
A quality management system (QMS) maintains a record of everyone involved in the production, from the raw material suppliers to the quality inspectors on the factory floor. If a compliance error occurs, workflow automation can alert all parties involved that there is an issue to mitigate or rectify. Such a system can put everyone in remedial action gear without losing time.
Proactive Problem Identification
As more medical equipment becomes enabled for the Internet of Things (IoT), a QMS may help monitor the data they create and take prompt action when a deviation occurs.
Document Management
A medical device production line without sufficient documentation is an impending disaster. A QMS with a centralized database can store your files so that you can locate them whenever you need them. You also get to employ automatic processes to update any associated documents when you modify a document connected to a certain product
Enhanced Vendor Management
If a corporation expects particular criteria from its suppliers, the QMS may record and update information regarding the vendor's internal quality management standards. This ensures consistency with the corporation's standards or quickly outlines areas to be improved.
Verifiable Product Quality
When attempting to bring a new medical device to market, it's quite natural to get so focused on compliance that you overlook quality. If this occurs, you may end up with a device that does not harm anyone but fails to meet the user's demands.
This is why a QMS carries such a competitive advantage. Not only do your medical devices remain compliant, but they also give the best value to the customer, getting you recognized and increasing customer loyalty.
Get Your Competitive Advantage with High QA 360 Software
It doesn't have to be tough to manage your quality assurance process. High QA 360 software makes this seamless. It is a completely integrated quality management system for manufacturers giving your quality assurance process more transparency, improved efficiency, and better performance.

Robust automation technologies lower costs, eliminate human error, enhance turnaround time and part quality, and ensure that your consumers have complete confidence in your products. Reach out to us today to start your efficient quality assurance journey.
Explore our website and discover what High QA can do for you and your suppliers. We are just a click away to answer questions or provide a demo of our software.