As industries progress and advance, so do the standards that govern their operations. One such standard is AS9102. While primarily developed for the aviation, space, and defense industry, this standard is also used in other manufacturing industries where a standardized First Article Inspection (FAI) process is needed.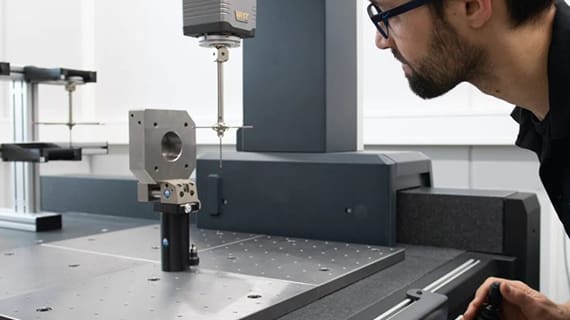 This standard plays a crucial role in manufacturing and quality with guidelines for planning, manufacturing, and verifying that the processes can produce parts and assemblies that meet the engineering requirements.
In June 2023, the SAE Aerospace Standard (AS) announced an upgrade of the AS9102 standard from Rev. B to Rev. C, bringing about changes that manufacturers must now follow. One of the more important updates is the requirement for more thorough tracking which adds an extra layer of complexity and accountability to the FAI process. This new provision aims to establish complete traceability, ensuring that each product is consistently manufactured at the highest quality.
For some manufacturers, the new requirements introduced in AS9102 Rev. C might appear overwhelming and potentially tedious. The additional required information could demand extra time and resources. However, these measures have been implemented to enhance quality control and traceability, ensuring that every product meets the highest standards of excellence.
What's New in AS9102 Rev. C?
The transition from AS9102 Rev. B to Rev. C has brought about some enhancements that manufacturers need to embrace:
Increased Tracking Requirements
AS9102 Rev. C raises the bar by mandating the tracking of certain items.  This level of traceability ensures accountability and transparency throughout the quality process. Manually fulfilling these standards could take a long time and be error-prone, opening the door to expensive mistakes. However, with High QA, tracking and documenting this crucial data becomes a breeze, streamlining your FAI process while effortlessly maintaining compliance.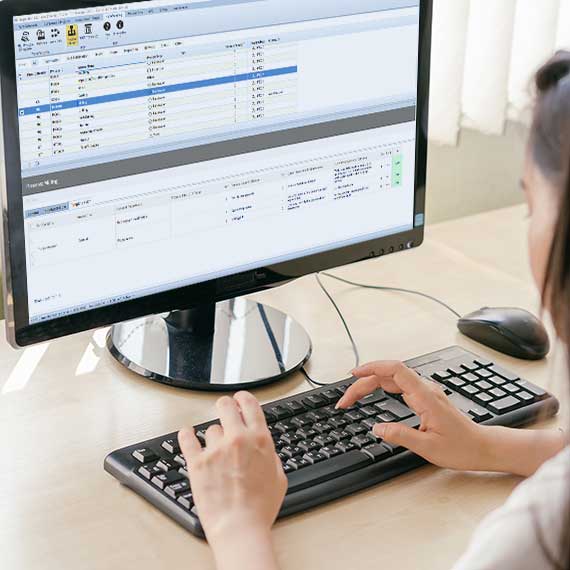 Improved Documentation
Compliance with AS9102 Rev. C demands comprehensive documentation of the FAI process. With new forms and documentation requirements, manufacturers face the challenge of managing vast amounts of data accurately. High QA, as a robust quality automation platform, simplifies this task by organizing and centralizing all relevant data, allowing your team to generate fully compliant AS9102 Rev. C documents with ease. Say goodbye to the hassle of sifting through paperwork and embrace the efficiency of digital documentation.
Enhanced Alignment with AS9100
AS9102 Rev. C is now more closely aligned with AS9100, the quality management system standard for the aerospace industry. This alignment is designed to facilitate integration and ensure that the FAI process seamlessly complements your broader quality management efforts. High QA not only helps you meet AS9102 Rev. C requirements but also assists in establishing a comprehensive and coordinated quality management system, elevating the overall performance of manufacturing and quality processes.
Form Changes in AS9102 Rev. C
Rather than covering all the standard revisions, let's look at the changes directly affecting Forms 1, 2, and 3.
For a comprehensive understanding of the changes, you can get a copy of the AS9102 standard through SAE International.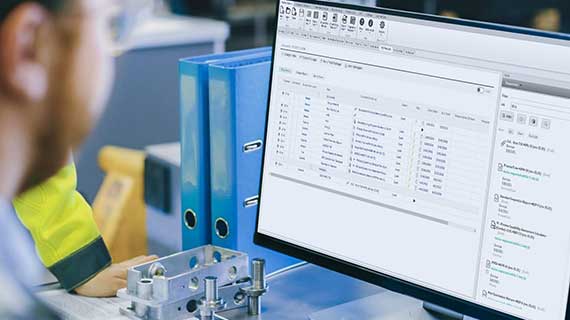 Below is a list of form changes from Revision B and Revision C. The most significant changes between the two versions have been highlighted. Even though some of the changes are minor, it is still important to be aware of them so that you can update FAI processes and train the quality team.
High QA has dynamic fields on many forms. These fields ae usually highlighted with yellow. New data can be entered into the field or existing data can be modified. Some of the forms include an "Add" button to dynamically add more rows for certain fields in boxes. Also, some companies don't allow for blank fields. High QA includes a parameter, "Fill Empty Field With", that will input the specified text such as "N/A" into empty fields as applicable.
Form 1
Field 4 – FAIR Identifier was Field 4 – FAIR Number
Field 13 – Detail and Assembly was Field 13 – Detail Part and Assembly FAI
Field 14 – Reason for Full / Partial FAI was Reason for Partial FAI
Field 17 – Part Type was Field 17 – Part Serial Number
Field 19 – Does FAIR Contain a Documented Nonconformance(s)? has been added (Sign offs and respective Date fields were renumbered)
FAI Complete and FAIR Not Complete were removed
Field 20 – FAIR Verified By was Field 19 – Signature
Field 22 – FAIR Reviewed/Approved By was Field 21 – Reviewed By
Field 23 – Date was Field 22 – Date
Field 24 – Customer Approval and Field 25 – Date are now conditionally required
Field 26 – Comments was added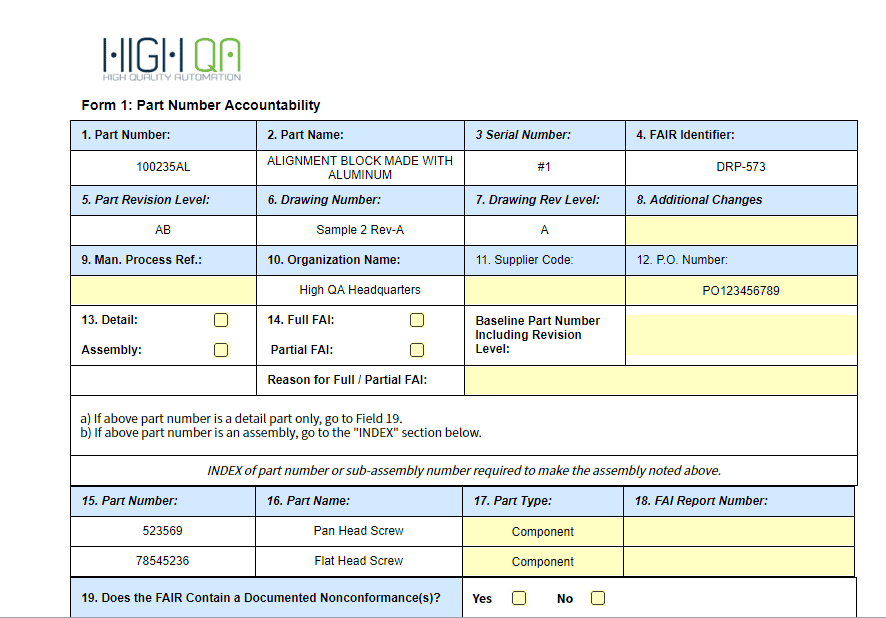 Form 2
Field 4 – FAIR Identifier was Field 4 – FAIR Number
Field 14 – Signature and Field 15 – Date have been removed

Form 3
Field 4 – FAIR Identifier was Field 4 – FAIR Number
Field 12 – Signature and Field 13 – Date have been removed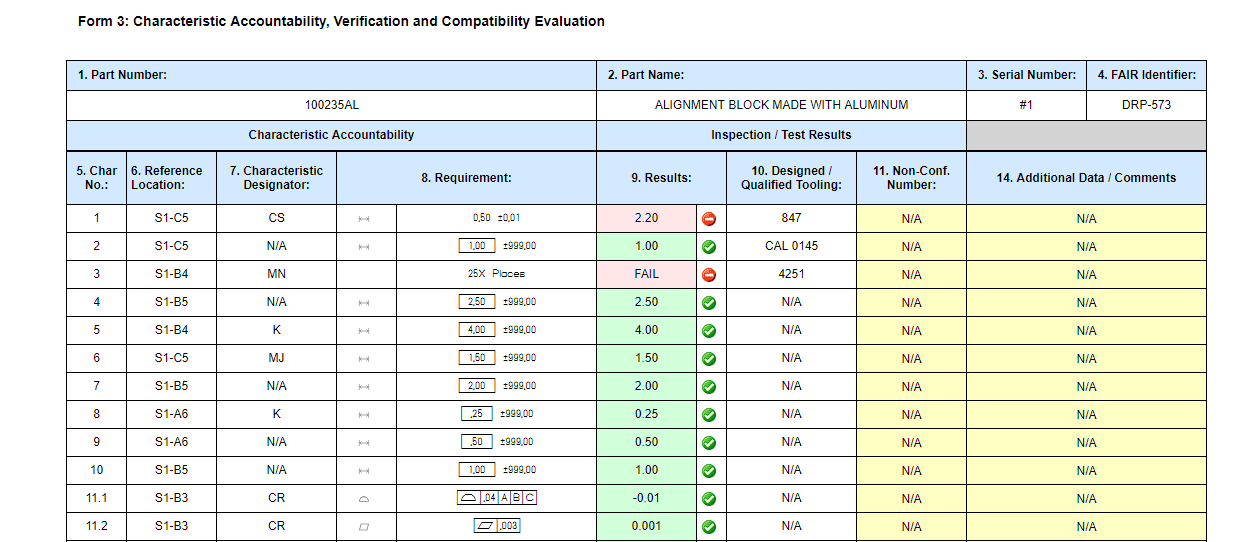 How High QA Can Help
High QA emerges as the ultimate solution to navigate the complexities of AS9102 Rev. C. This cutting-edge software has been specifically engineered to streamline manufacturing quality automation and optimize the first article inspection process. With High QA, compliance with AS9102 Rev. C is a breeze, offering manufacturers several invaluable advantages.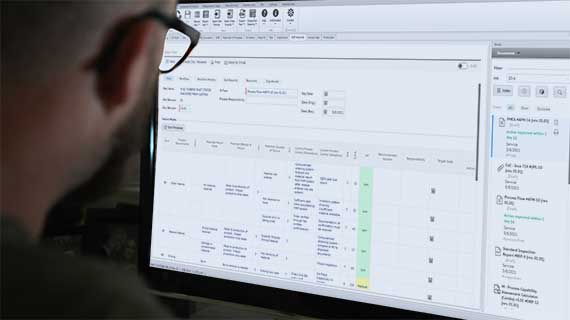 Comprehensive Data Tracking
High QA makes sure that each measurement is carefully recorded with all the pertinent data. This end-to-end traceability helps develop an accountability culture and is essential to producing an AS9102 Rev. C document that is fully compliant.
Time-Efficient Documentation
High QA automates the data collection and documentation process, significantly reducing the time required for creating comprehensive FAI reports. This not only accelerates the manufacturing quality process but also frees up valuable resources for other critical tasks.
Real-Time Data Insights
High QA enables data-driven decision-making by providing real-time insights into the quality management processes. With the aid of the data analytics and reporting tools that High QA provides, problem areas are pinpointed, and quality processes are streamlined.
Enhanced Productivity
By automating data collection, analysis, and reporting, High QA empowers employees to focus on core quality tasks, leading to improved productivity and overall efficiency within the organization.
Scalability
High QA grows with your needs, making it a future-proof investment. Whether a small business or a large enterprise, High QA adapts to the size and complexity. As a business expands or as industry standards evolve further, High QA is designed to accommodate these changes.
Staying Ahead
In the face of ever-evolving industry standards, staying ahead can be challenging. With AS9102 Rev. C imposing more stringent requirements, companies need tools that make compliance not only achievable but efficient. Embrace the future of manufacturing quality automation with High QA – your reliable partner in achieving AS9102 Rev. C compliance effortlessly.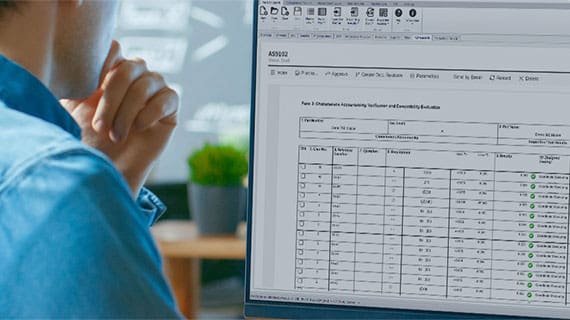 Investing in High QA has benefits beyond just complying with the updated specifications of AS9102 Rev. C; it also provides cutting-edge technology to keep your company productive, competitive, and dedicated to producing high-quality goods.
Get the tools you need to produce high-quality goods, uphold standards that are industry-leading, and promote success in your company. Embrace the power of High QA now to reach the full potential of your quality process, increase productivity, reduce errors, and meet customer expectations.