The Cost of Poor Manufacturing Quality & 5 Ways to Improve It
High QA
We have all heard the quality team referred to as the "brakes" or "bottleneck" of manufacturing but at the end of the day, what truly sets you apart from your competitors? Is it innovation? Operations? Speed? Hopefully, you have those things, but none of them really matter if your product isn't perfect. Manufacturing quality is the key to differentiation and a competitive advantage.
Manufacturing quality is about conformance to specifications – the design, the manufacturing process and the regulations. It doesn't matter where the part is manufactured – in-house or with an external supplier.
As customer expectations have gone up, manufacturing quality has become a necessary requirement. The bottom line is that manufacturing quality is a critical component of success. And poor manufacturing quality will be a downfall.
The cost of poor manufacturing quality is high. Product failures, scrap and recalls will have a lasting negative effect on a manufacturer. Avoiding customer dissatisfaction, damaged reputations and low shareholder confidence from the beginning will aid in success.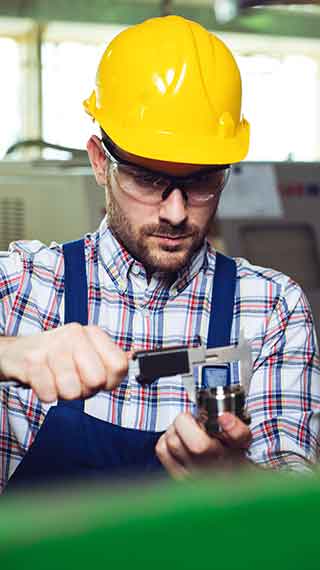 Products must meet design specifications, comply with industry regulations and meet customer expectations, the first time and every time to be competitive in global markets.
There are several things you can do to improve your manufacturing quality process. Here are 5 basic elements you should implement:
1 - Eliminate Interpretation Errors
The quality process is rife with paper drawings and spreadsheets often with handwritten notes, coffee stains and smudges. Creating digital versions stored in a centralized database ensures that everyone is working from the same up-to-date data and all numbers and notes are clearly readable.
2 - Understanding Quality Beyond Pass/Fail
Quality is not just at the end of the manufacturing process. By leveraging data throughout the manufacturing and quality process, potential issues can be identified and prevented before the final product is completed. Analyzing the data also provides knowledge of how processes are actually performing allowing for changes and adjustments.
3 - Automate Labor Intensive Processes
Often similar templates and forms are needed for the quality process for each individual part. Creating a standard library helps eliminate wasted time re-creating each form or report. Many quality software management systems consolidate operations, templates, reporting and digital data to reduce the labor needed to complete tasks.
4 - Reduce Bottlenecks
Monitoring and in-process data is vital to keeping an operation functioning. Is a certain process taking longer than was planned? Is a process identifying more issues than it should? Notification and correction of potential issues help ensure the manufacturing process will run smoothly.
5 - Develop Better Quality Documentation
Standard and custom reports, including FAI, PPAP, SPC, NCR, should be easily accessible for all stakeholders who need that information. A company standard and a centralized database will help maintain consistency, accountability, traceability and repeatability.
Quality parts are demanded by consumers. But maintaining manufacturing quality is a constant challenge for manufacturers. Investing in sound processes and technology that will put manufacturers ahead of their competitors in the long run is a must. Don't get left behind watching your competitors implement better processes and technology.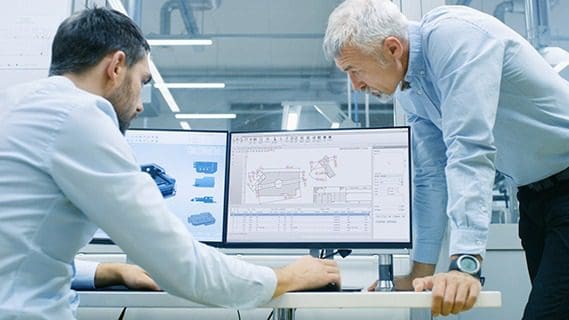 Learn more about improving manufacturing quality to ensure your customers are always confident in the products you manufacture. For more information, visit www.HighQA.com or contact a High QA representative for a free no-obligation demo of Inspection Manager, the ultimate manufacturing quality management software.