Message from the High QA CEO - Sam Golan
High QA
January 7, 2022
Over the last two years, the world has seen wave after wave of the COVID-19 virus. First and foremost, I extend my sincerest sympathies to all those who have contracted the virus and have dealt with it among family and friends.
This pandemic has not only delivered a devastating blow to society and the world economy, but it has also completely changed our way of life and put pressure on industries around the world to adopt major structural reforms.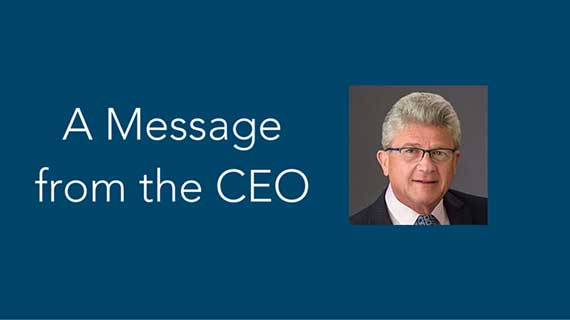 As we start into 2022, we see the manufacturing industry continuing to evolve to the required changes caused by the pandemic. Automation and digital transformation are at the forefront of this evolution. Many companies have partnered with High QA to meet these and other challenges.
Among the many challenges 2022 will bring, High QA will focus on three areas – product, education, and people.
1 - PRODUCT
From the beginning, High QA has delivered top-quality technology and solutions to the manufacturing industry. We will continue to ensure customers have the most advanced, cutting-edge technology to successfully manage and automate their manufacturing quality process from ballooning drawing (2D) and Model-Based Definition (3D), part planning to inspection data collection, and one-click submission package reporting supporting APQP and PPAP requirements.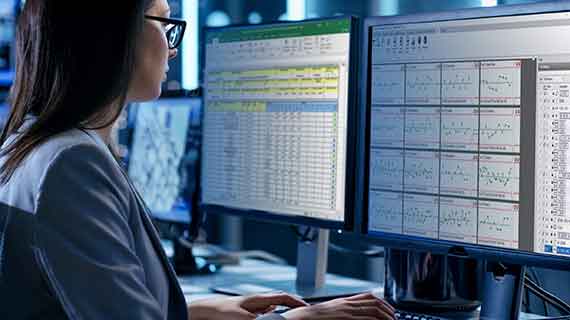 One of our 900 plus customers, David Clements, Quality Manager at Beverston Engineering Limited, recently commented on LinkedIn about High QA – "Brilliant product, our company has just signed up for PQP and can't wait to start using it."
We are committed to continue developing "brilliant" software with advanced and new capabilities to improve the quality of the manufacturing industry with its growing demands and complexity – parts and documentation.
2 - EDUCATION
In 2021, we were grateful to participate in several in-person events again. Meeting people and listening to them is crucial in providing the best solution with the best user experience. one of the things we heard a little too often was, "I didn't know there was software like that."
For 2022, High QA will put an emphasis and resources on educating organizations about a new way of thinking about quality as a comprehensive, automated database-driven solution instead of intensive manual labor processes from multiple non-integrated solutions with massive paper-based/Excel solutions.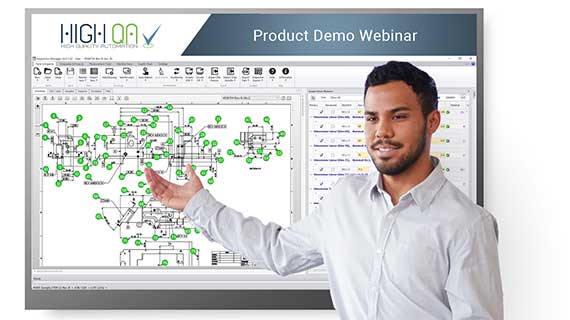 Building self-paced, educational resources to improve product learning, utilization, knowledge sharing, and customer onboarding will provide many opportunities to learn how to consolidate multiple non-integrated solutions to an all-in-one quality management system specifically for manufacturing.
3 - PEOPLE
Steve Jobs once said, "The secret of my success is that we have gone to exceptional lengths to hire the best people in the world." That is what High QA has done for the past several years and will continue to do.
Many of our employees come from the manufacturing industry and bring incredible knowledge.
But we don't just have brainpower in manufacturing quality, we have people with heart, grit and a ton of curiosity. The cornerstone of our work is to lead, explore, and innovate with the utmost integrity. We live and breathe quality. It is in our software and in our people.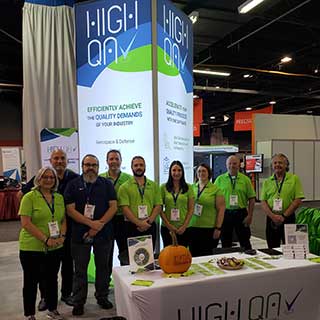 2022 – Evolution of Manufacturing Quality
As 2022 begins, we remain committed to creating, developing, and providing the best product with the best support and advanced education by the best people to help manufacturers – OEM and suppliers – improve their manufacturing quality and collaboration processes.
Take some time to explore our website and discover what High QA can do for you and your suppliers. We are just a click away to answer questions or provide a demo of our software.
Quality should never be a bottleneck. Learn how you can streamline, automate and optimize your quality process. Take your manufacturing from good-to-great with an all-in-one quality software solution.
Contact High QA to learn how to plan, manage and report quality at the highest level with our innovative quality management software (QMS).