What Did Manufacturers Learn During
the COVID Pandemic?
High QA
December 28, 2021
The COVID-19 pandemic disrupted manufacturing around the globe, forcing manufacturers to find ways to continue with their activities safely. They realized that resilience and agility were attributes that may help them survive and thrive through future disruptions and take advantage of changing consumer trends due to the pandemic.
Manufacturers learned some lessons during the pandemic to help improve productivity and efficiency and reduce costs during and post-pandemic.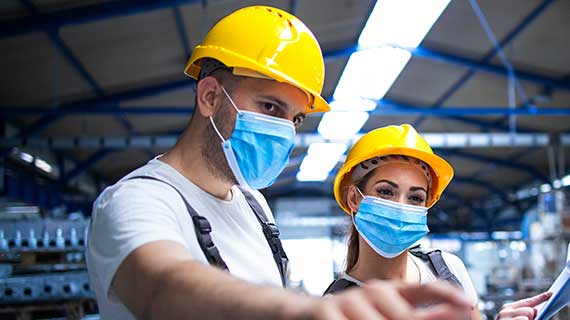 Building Redundant Supply Chains
One of the biggest problems manufacturers faced was disruptions in supply chains. This led to a backlog in manufacturing targets and a shortage of products in the market.
Redundancy in supply chains became a necessity. Previous interruptions like earthquakes or storms could quickly be addressed by moving temporarily to a new supplier. But with a world-wide pandemic, that was no longer an option.
Some companies found ways to get closer to their suppliers through franchises and supporting production in areas where they had not traditionally produced items.
Some of the geographical zones were closer to supply sources and less likely to be disrupted by a pandemic, allowing manufacturers to continue manufacturing even during a pandemic.
Integration and Visibility in the Supply Chain
Most manufacturers lack visibility into various layers in the supply chain. Since manufacturers are not fully aware of the business practices of their suppliers, they are often caught by surprise when a disruption causes the supply chain to malfunction, and the issues cannot be corrected in good time.
The pandemic exposed how some manufacturing companies were unprepared because of their reliance on lean inventory models. During normal periods, lean inventory models provide great efficiency and cost effectiveness. However, disruptions from the pandemic illustrated the risks of minimal inventory of critical components or equipment. This led to delayed customer deliveries and economic difficulties.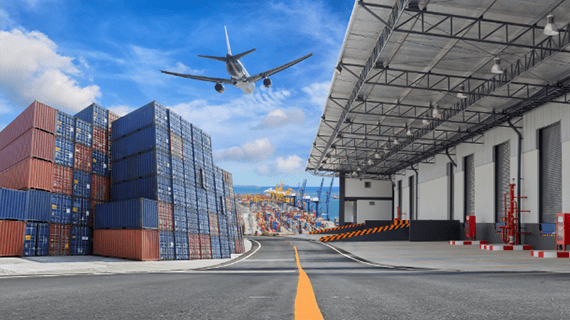 When manufacturers gain visibility and transparency into supply chains, they can plan their production accordingly and prioritize areas that require immediate action. Visibility allows for traceability and quality management. This connects design with supply, planning, and production to align goals across the supply chain.
The Importance of Digital Technologies
Various technologies showed their significance during the pandemic including artificial intelligence, data analytics, and cloud computing. Due to disruption in travel and meetings, many engineers had to collaborate online on different projects.
Human resource professionals had to rise to the challenge of meeting new safety standards, create COVID plans and accommodate remote workers to keep production floors operational.
Many companies had to quickly deploy or increase digital technologies. Companies learned to rely on collaboration software and video conferencing to keep information and data on track. Additionally, new ways to share critical data had to be explored and quickly vetted to meet the needs of remote workers.
The Need to Increase Automation
One of the worst fears that any manufacturer has is the loss of workers. Unfortunately, the pandemic seriously impacted the workforce, with some dying and others being confined due to curfew and unable to travel to work.
Companies learned the need to invest in automation. It helped with repetitive tasks, enhanced production speed, and reduced errors in processes.
Automation needs to be flexible and adaptive. In the past, automation has been very static. Deploying automation was costly and took time. Once installed, it was difficult to adapt to new configurations or workflows. That rigidity was problematic during the pandemic. Companies had to adjust operations and workflows to contend with changing headcount and new social distancing rules. The most successful automation deployments were those that could occur remotely and be customized to serve a facility's needs from day one.
Automation also helped with auditing functions, quality control, and information logging. When combined with big data, manufacturers could make production adjustments depending on market factors.
Remain Adaptive to Change
COVID-19 made manufacturers rethink everything, from supply chains to production. It also brought to light the need to build resilience, responsiveness, and agility into company processes. Businesses have taken for granted just how stable our manufacturing climate has been and how quickly things can change. Those that can pivot amid massive rapid change have survived. Companies with better analytics, digital platforms, and resilient supply chains deal better with pandemics or any other disruptions.
Learn more about improving manufacturing quality and automation to prepare for future manufacturing disruptions. Visit www.HighQA.com or contact a High QA representative for a free no-obligation demo of High QA 360, the ultimate manufacturing quality management software.