Reduce Waste, Defects and Rework - Key Benefits of Statistical Process Control
High QA
August 13, 2021
Whatever type of business you are operating, it's imperative to avoid business challenges before they hit you. Luckily, there are several methods for companies to apply that drastically improve quality manufacturing. One strategy is Statistical Process Control (SPC).
SPC is a scientific data-driven technique used in the production and manufacturing process to ensure consistent performance according to its stated design.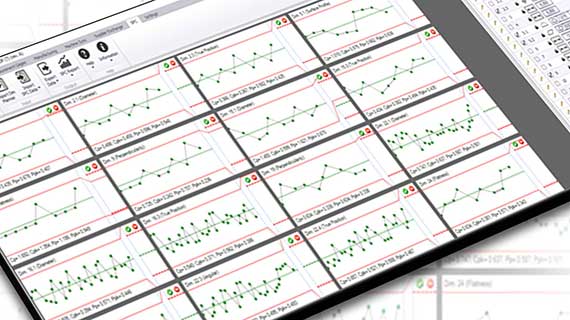 SPC is used for several purposes. It can be highly advantageous for the production or manufacturing industries for many reasons. SPC is everywhere in manufacturing because it works. Manufacturers are only as good as the processes they use. They are judged by the quality of products they make. But there are struggles. SPC helps reduce scrap, waste, defects, and rework, improve product quality, eliminate variation in processes, and maintain compliance with regulatory and customer requirements.
Reduce Waste, Defects, and Rework
A key benefit of SPC software is uniformity. SPC helps the operators detect and correct errors before they cause significant problems in manufacturing processes and products. The software guarantees excellent uniformity of the end product irrespective of any number of units produced in a day. This characteristic helps minimize the need for a product rework or other extra product expenditures to fix an offering.
Improve Product Quality
Without SPC software, it is difficult to identify a problem throughout the manufacturing process. With SPC, manufacturers can catch all implementation defects during the manufacturing process. Doing so will avoid frequent shutdowns and facilitate a continuous workflow. The whole production process is not entirely shut down, maintaining a constant process. Once the process is ongoing, productivity is maximized.
Eliminate Variation in Processes
The statistical process control possesses charts that display all statistical data for monitoring production efficiency in a graphical format. The software detects and shows any unnecessary process variations so that producers can examine for different cases. The statistical data gives immediate analysis to set a reference point for manufacturing, improve the manufacturing process, point out imperfections, and make them right without assumptions or guesswork.
Maintain Compliance with Regulatory and Customer Requirements
Every business is aimed at meeting the needs of customers and becoming a long-term supplier to the buyer. For example, a vehicle manufacturer depends on its parts provider for guaranteed quality spare parts at a friendly price. Using the statistical process control software, the supplier is particular customer loyalty since the producer can rely on a good quality product.
Control and Reduce Costs
Statistical process control is a powerful tool for controlling production costs. SPC keeps an eye on the quality of products; imperfections are identified before the product delivery. A good example is that a car producer can incur a significant loss by reworking a car or fixing a defect. If SPC is used effectively, the defects can be traced before the end product is delivered, reducing rework costs.
Apart from the above detailed SPC benefits, SPC software also offers other significant benefits for your business together with:
Improved analytics and reporting
Reduced software training
Maximized capacity to answer new opportunities
The cost of upcoming innovation is vividly reduced
Intuitive system interfaces
Customizable open-source code
Decreased IT software support necessity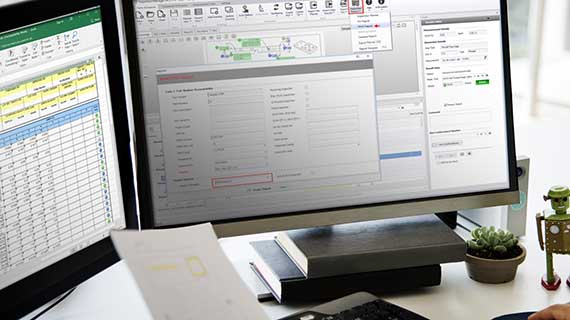 Customers are in pursuit of quality products. The biggest challenge for manufacturers is to maintain the desired quality. Improve your overall business operational efficiency by using Statistical Process Software for increased productivity. It programs information and analysis on the production floor, helping you eliminate defects before they appear.
Are you using SPC in your quality process? Don't be left behind seeing your competitors embrace excellent operations and technology. Contact High QA today and get the key benefits of SPC.