National Oilwell Varco | NOV Rig Systems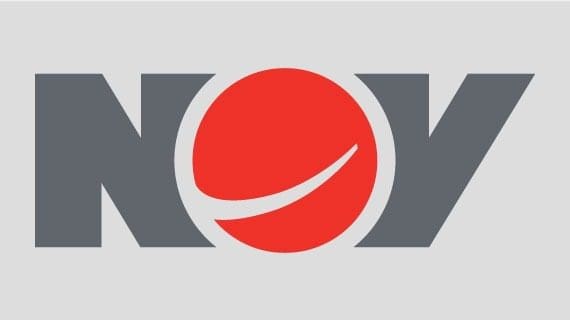 The Customer's Business
NOV Rig systems has a long history of manufacturing advanced drilling equipment packages. It constantly working to solve operational challenges, evolve its products, minimize the customer risk and improve the performance of drilling operations around the world.
NOV creates various parts for the Oil and Gas drilling equipment and each part's drawing contains hundreds (300-400) of dimensions and GD&T items. As its business is continuously growing, few years ago NOV engaged with an Inspection software vendor to improve its in-house Quality Manufacturing productivity and deployed their product. While some automation was gained, NOV continued to face major challenges even after deploying that software. This challenges prevented NOV from evolving to the next level of productivity and achieving its operational goals of Quality Manufacturing.
"Working with Inspection Manager has enabled us to streamline our methods of inspection from First Article to production Runs. It has transformed our inspection business process, it has improved our quality, productivity and efficiency.

Sergio Zavala - Inspection Supervisor, NOV Rig Systems
The Need for a Solution
The following are some of the key challenges NOV still encountered even-though it was already using a dedicated software product. Some of the challenges were:
Ballooning OCR was slow and read the dimensions one at a time, no automated GD&T extraction.
No database attached, only saving things in the file system. This made searches, reporting and access to the information not intuitive and slow. Especially the consolidation of documentation per project was taking a long time and was error prone.
Key functions such as re-numbering and managing revisions were not strong enough.
The Decision Process
NOV Rig Systems was looking around for an automated, more advanced, solution and found HighQA with its product "Inspection Manager". After a 45 minutes web session it was clear to the team (quality, inspection and manufacturing staff) that the potential in this product can improve on the current challenges. After additional one month of having a trial version locally installed and a short training, the team at NOV concluded to adopt the Inspection Manager product and partner with HighQA.
During their trial month and decision making process the team at NOV looked specifically for the following things:
How long HighQA in business and the maturity of the Inspection manager software (coming up now on version 4.5 in 2017)
Software ease-of-use and intuitive navigation
Advanced level of seamless, unattended, automation (such as reading automatically CMM inspection results from a network folder)
Inter-operability with other software packages (SPC, ERP, etc.)
Overall productivity increase (between full OCR, automation and good data schema that supports NOV's business processes)
Partnership with HighQA as a vendor – responsiveness, technical support team knowledge, ease of implementation
HighQA vision and road map evolving to become a leader in the Quality Manufacturing software and longer term bringing more stake holders into the loop with a supply chain software platform
The Implementation
The overall on-boarding process and experience was very good. Within 30 days the system was up and running, staff were trained, manufacturing and inspection were fully in alignment, the software was installed on the server with a centralized database (client/server configuration) and adoption was smooth.
Using a floating license configuration allows multiple users to access the software and the overall productivity increased significantly. The software is functioning above and beyond and the team at HighQA is highly responsive to various enhancements requests as well.
Let's Get You Started!
Request a Demo to see how you can automate and optimize your manufacturing quality and supply chain process.