Press Release
High QA Inspection Manager Version 5.1 Drives Manufacturing Quality to New Levels
Inspection Manager Version 5.1 was recently released.  This latest version incorporates next level Quality 4.0 standards, increased automation and enhanced workflows to drive your manufacturing quality processes to new levels.
Read more about the new and updated capabilities.
Read More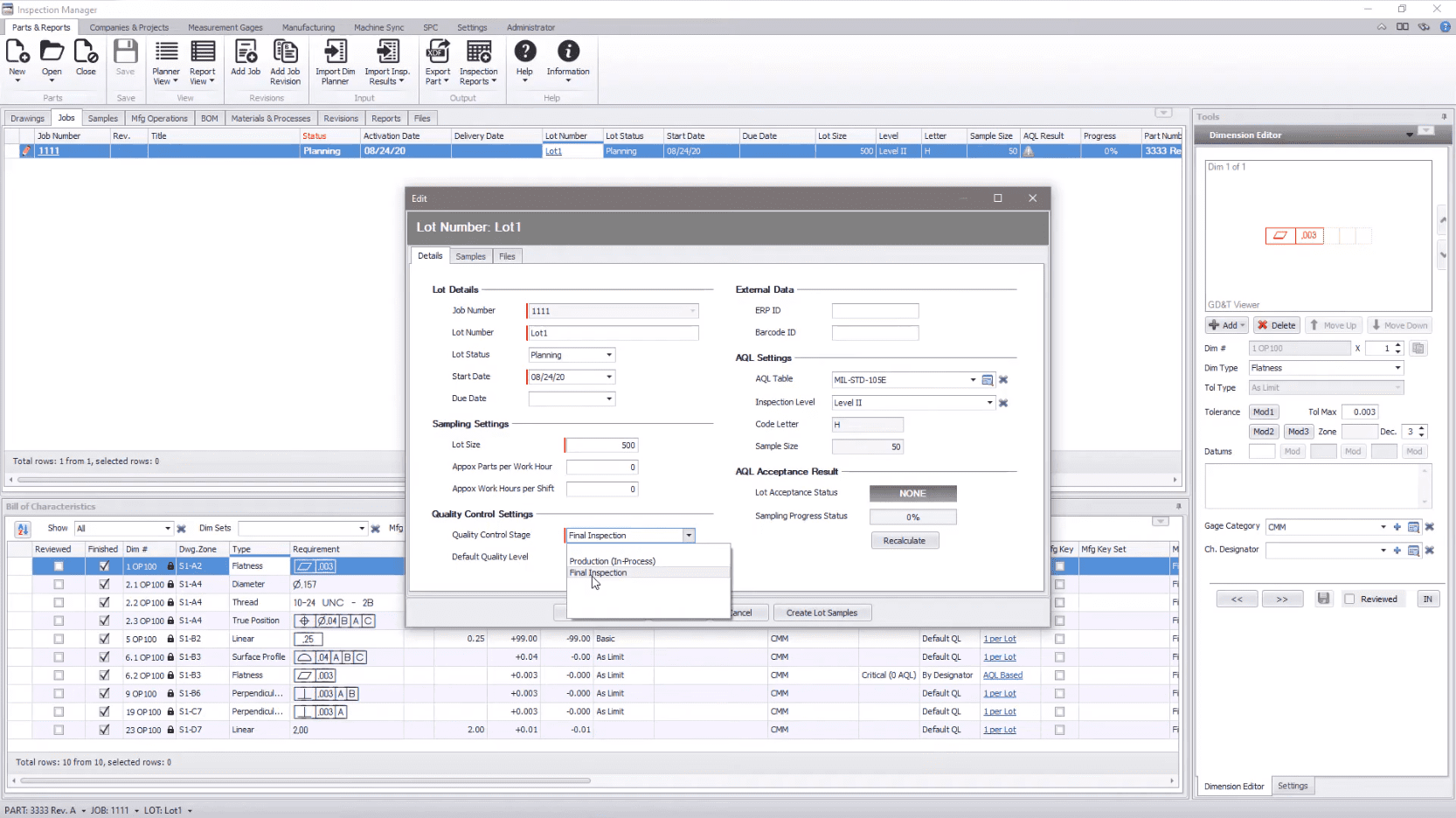 MBD Meet and Learn Community MBD
Wednesday, February 10, 2021 at
9:00 AM – 10:30 AM EST
3:00 PM – 4:30 PM CET

MBD Update with Leo Broers/ASML,
Erik Valkhof/Wilting and
Sam Golan/HighQA
Join us for a discussion on the current program status.
Register for the session
Ask the Expert Webinar Series
Thursday January 21, 2021 at 11:00 AM EST / 8:00 AM PST
You are invited to join us for an open Q&A session to learn more about Inspection Manager™, an integrated quality management software powered by the High QA 360 platform. Chris Mendicino, VP Product will take your questions during this "Ask the Expert" 60-minute session.
View the recording
5 Ways to Improve Your Shop Floor Data Collection
Wednesday, January 13th at
11:00 EST / 8:00 AM PST
Frustrated with your current manual data collection process?  Do you keep losing data on scraps of paper? Tired of having to work with multiple spreadsheets to prepare your reports?
Learn how to turn your shop floor data collection frustrations into useful, real-time information when you need it!
This webinar addresses the benefits of a paperless method to collect real-time shop floor data.
View the recording