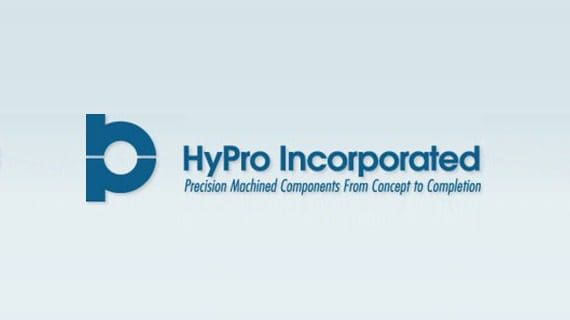 The Customer's Business
Improving Management Processes Through the use of Quality Software
HyPro Inc. is a provider of machined components and assembly solutions. Hypro Inc.'s goal was to improve its quality management processes, ranging from ballooning, GD&T recognition, through inspection planning, CMM and inspected data collection and final documentation and reporting. As such, it contacted HighQA, the software company behind the Inspection Manager Software, and after conducting a professional due-diligence, it decided to join High QA's community of customers.
Improving Management Processes Through the use of Quality Software
While using a different software product, HyPro Inc. realized they needed to make a change. They felt staff still spent too much time on manual tasks that could be automated, and the then current software didn't lead HyPro Inc. to adopt new and better practices.
To share one example, says Tyler Schildt, Hypro Inc. lead quality engineer, we do a lot of "big things." It can be more than a thousand dimensions and GD&T characteristics. Ballooning took so much time that the CMM team already completed their inspection prior to having the ballooned plan shared with them. Productivity and internal alignment didn't improve much with the software and HyPro Inc. was looking to "do things different."
"With the help of HighQA and the Inspection Manager software, we were able to accomplish all the above and more. As we now experience higher demand, we are able to accommodate it with the current staff and deliver better quality products on time. We are excited about the growth possibilities partnering with High QA.

Tyler Schildt - Lead QA Engineer
The Implementation
How deploying a modern Quality 4.0 software applications "completely changed our business," as told by Tyler Schildt, Hypro Inc. lead quality engineer.
Call it an expert system, or artificial intelligence—we looked for software that with one-click, can scan/OCR balloon and extract, with high accuracy, all the dimensions and characteristics from a 2D drawing.
Database-driven and strong IT infrastructure—we work in collaboration with seven different facilities, so we need all of the data to reside in one place and be accessed by 20-30 staff concurrently. We need it to be backed up daily to our remote back up location.
"With the Inspection Manager Software, HyPro Inc. tested and confirmed that complex tasks that took previously five days to accomplish, can be done now in half a day to a day.

Tyler Schildt - Lead QA Engineer
Performance should be optimized—trying a cloud solution did demonstrate some benefits on the IT side, but not when it comes to performance. If you are working on a loaded drawing and make one simple mistake, it can cost you 15 minutes waiting for the screen to refresh. We wanted a more robust and sophisticated architecture that will allow us the best of both.
Streamline our quality management process—We wanted to have the CMM inspection driven by an inspection plan that was initiated by the software, so all ballooned characteristics are aligned. Once we have the collected data, we can create all the documentation and reporting (i.e. PPAP) in a click of a button and re-run it as many times we need.
Usability and level of service—being in the 21st century, we want software that is highly intuitive and usable, one that takes you through your work activities in a natural way. The ability to self-train and access a highly responsive service support on the vendor side was a big plus for us.
Let's Get You Started!
Request a Demo to see how you can automate and optimize your manufacturing quality and supply chain process.