Quality 4.0 and the New Era of Manufacturing Quality
High QA
The manufacturing world is continuously evolving, with new concepts and technologies coming to light each day. These evolutions enhance the product and service delivery in the manufacturing sector.
Industry 4.0 represents the dawn of digital transformation. The impact of digital data, analytics, connectivity, scalability, and collaboration are the drivers empowering the fourth industrial revolution and forming Quality 4.0 strategies.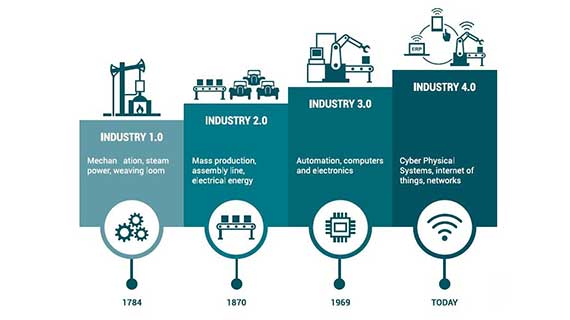 As an industry player, you want to stay on top of all the innovations and advancements to produce quality products and cut through the competition.
One of the recent concepts in manufacturing is Quality 4.0. The primary aim of this model is to help organizations achieve manufacturing quality excellence.
What Is Quality 4.0?
Quality 4.0 is simply the digital transformation of quality management in the manufacturing sector. The concept is all about aligning the quality management software and practice with the emerging capabilities of Industry 4.0.
The primary driver of this quality-driven revolution is the shift to digital working in the manufacturing sector. It uses Industry 4.0 technologies, integration, and digitalization to steer greater robustness, productivity and efficiency.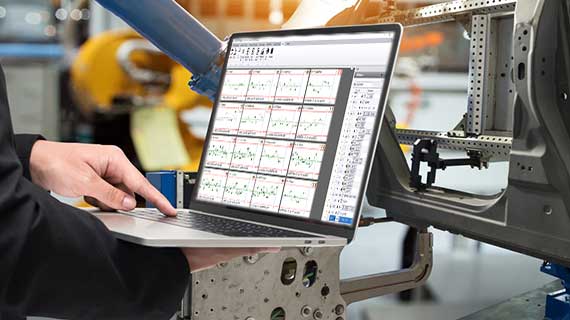 Quality 4.0 is about getting ready for the future by equipping your organization with connected, advanced, and purpose-built tools. These tools and technologies will make your quality processes effective while increasing visibility. As a result, you'll quickly achieve your organizational goals.
The Aspects of Quality 4.0
Quality 4.0 is an extension of Industry 4.0 that is based on multiple components. Let's examine the principles of quality assurance to help you understand this concept better.
Data
Data has always propelled improvement in the quality sphere. However, some organizations lag in data collection, analysis, and decision-making. A primary element of the Quality 4.0 is the swift and effective data collection from multiple sources to empower agile and informed decision-making through quality control system management.
Connectivity
Connectivity in Quality 4.0 is the tie between engineering, manufacturing and quality teams. Quality 4.0 connects them together allowing teamwork, real-time or near real-time data collection and continuous improvement.
Collaboration
Quality 4.0 incorporates a blockchain that includes all shareholders; manufacturers, suppliers, customers, quality systems manager, and management.
Analytics
Quality 4.0 enhances the application of machine intelligence or big data for data analysis.
Quality Management System (QMS)
The implementation of a QMS, such as High QA, will automate processes, provide a single source of data and supply user with all the template needed to create important documentation.
Scalability
Quality 4.0 offers manufacturing firms unlimited, connected, and cloud-based scalability.
Compliance
The concept automates compliance activities through various tools and techniques. It delivers connected, automated, and configured requirement for all manufacturing standards such as AS9102 and ISO standards.
Leadership Buy-in
The quality control software establishes quality KPI and extends to executive ownership.
Competency
It provides quality management solutions that prioritize training and shared experiences to enhance experiences.
Culture
Establishes a quality culture by empowering people with transparency, responsibility, and connected access.
Why Manufacturers Need Quality 4.0
There are various benefits of Quality 4.0 to manufacturers in various sectors. Quality 4.0 aligns the best quality management practices with the digital environment.
A quality control manager who has invested in the concept will achieve significant value chain improvements across service or operational efficiency, company culture, and customer satisfaction. And it's not just about the technology but also the people and processes that use technology and quality system software.
Quality 4.0 does not replace the traditional quality management processes. Instead, it builds and improves the practices to enhance operational excellence within an organization.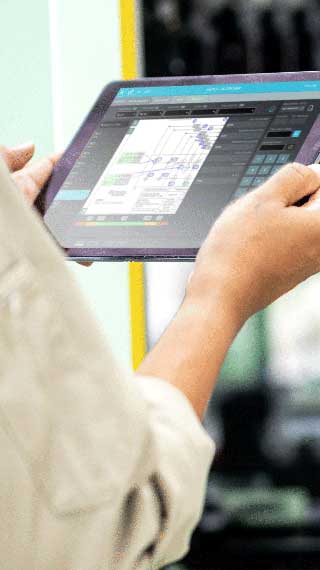 Additionally, Quality 4.0 enhances an organization's quality performance through top management support for quality. Therefore, organizations should incorporate various quality management system software to steer operational excellence.
Implementing Quality 4.0
Synonymous with smart manufacturing, Quality 4.0 focuses on transforming manufacturing quality processes from paper-based methods to automated digital processes. This quality concept in the manufacturing sector is aimed at helping organizations achieve operational excellence. It has various components: data, connectivity, analytics, compliance, and competency, among others.
Manufacturers need Quality 4.0 and quality management software solutions to enhance operational excellence.
As experts in manufacturing quality and supply chain success, High QA enables manufacturing companies to implement Quality 4.0 initiatives with one integrated software solution to manage the quality process internally and across the supply chain.

Quality 4.0 has never been easier to implement. Make your quality management process completely integrated and seamless with High QA software. Contact High QA to learn about our quality management and manufacturing software and schedule a free one-on-one demo.