The 11 C's of PFMEA in Manufacturing Quality
High QA
October 25, 2022
"If you can't measure it, you can't improve it," is a statement often used by business management thinker Peter Drucker. He means that you don't know whether or not a process is successful unless it is defined, measured and tracked. For quality and manufacturing risks, that is known as PFMEA.
Process Failure Mode and Effects Analysis (PFMEA) plays a major role in quality-centric manufacturers. Many times, a PFMEA is needed to meet compliance standards or it is part of your customer's requirements. Even if a PFMEA is not required, many manufacturers still use it to meet and improve quality initiatives.
"If you can't measure it, you can't improve it.

Peter Drucker
What is PFMEA?
The Process Failure Mode and Effect Analysis (PFMEA) is a risk assessment method used to analyze and evaluate potential failure modes of processes. It helps to establish the impact of a failure and identify and prioritize the action items needed to correct and alleviate the risk.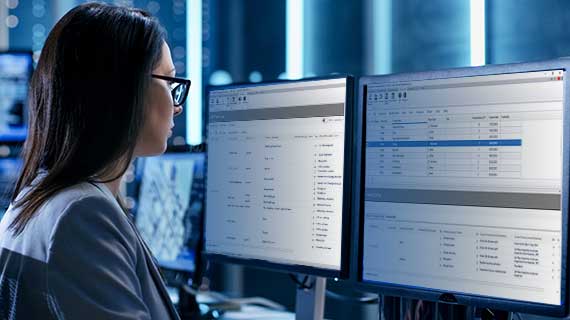 It is a living document that is usually initiated prior to process of production and maintained through the lifecycle of the product. PFMEA is a manufacturing quality diagnostics tool that identifies and drives corrective action to prevent or decrease the possibility of defects being delivered to the customer.
When Do You Perform a PFMEA?
It is a good practice to identify risks for each process step as early as possible. The main goal is to identify risk prior to beginning the manufacturing process. Lessening of an identified risk prior to first article inspection (FAI) or Production Part Approval Process (PPAP) will validate the expectation of process performance.
Risks can be introduced to a process when
There is a new technology or new process introduced
There is a modification to a current process
There is a change in location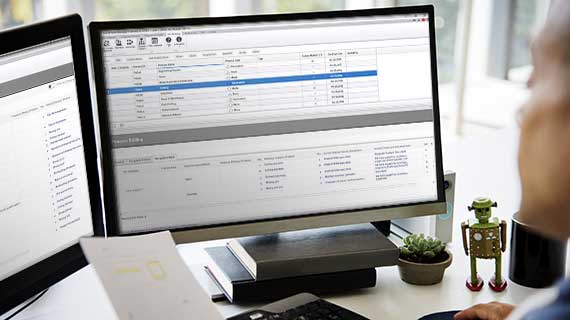 The C's of Powerful PFMEA
When considering software to help with PFMEAs, it is helpful to consider the 11 powerful C's of PFMEA.
Control
Control over your entire manufacturing, quality and submission processes.
Continuous Improvement
Continuous improvement of manufacturing with a focus on risk management and action monitoring.
Collaboration
Collaborate with engineering, manufacturing, inspection and quality teams to consider all potential failure modes.
Comply
Comply with ISO, AIAG and VDA standards and requirements.
Capture
Capture engineering, manufacturing and inspection best practices, procedures and knowledge.
Centralized
Centralized PFMEA processes, flow charts, control plans, inspection procedures and workflow charts in a single database.
Comprehensive
Comprehensive digital workflows enable control over who creates, modifies, approves and signs.
Consistent
Consistent failure mode descriptions across all documents, parts, submissions and supplier submissions.
Cut Down Stress
Cut down stress during audits with up-to-date and easy-to-find documents from initial plans to PPAP files.
Clarity
Clarity in all aspects of quality and PFMEA processes.
Complete
Complete start-to-finish process that incorporates control plans, process flow diagrams and PFMEA worksheets.
Choosing PFMEA Software
The powerful C's of PFMEA identify areas where a PFMEA software can aid in identifying potential failures associated with the manufacturing process such as human error, equipment malfunctions and production bottlenecks improving your manufacturing quality management process.
You can show evidence that potential failure modes and risks have been addressed at the manufacturing process level during PPAP.
High QA software enables you to perform manufacturing quality diagnostics of your quality process. You can be assured that your PFMEAs are organized and complete.

All parts of your process control management – P-Diagram, Process Flow Diagram, PFMEA Worksheet and Control Plan – are readily available and integrated for consistency ensuring that all elements are included.
Learn how you can make your manufacturing quality process completely integrated and seamless with High QA software. Contact High QA to learn about our quality management and manufacturing software and schedule a free one-on-one demo.