Empowering Leading Manufacturing Companies Worldwide
More than 700 companies of all sizes rely on High QA for manufacturing quality management software and solutions
High QA is proud to be a supplier of Quality Management Solutions to world leading companies and up-and-coming manufacturers.  Our customers have found the ultimate software to make sure products are delivered within tolerance, comply with all applicable standards, and are made in less time with less mistakes.
What Customers Say
Working with Inspection Manager has transformed our inspection business process. It has improved our quality, productivity and efficiency.
Sergio Zavala
Inspection Supervisor
NOV Rig Technologies
This is going to dramatically change everything you know about quality control.
James Marzilli
President
Marzilli Machine Co, Inc
Inspection Manager is making our daily job so much more productive. With the automation introduced by the product we estimate to save now 60%-70% of the time we used to spend before.
Michael Guglicelli
Quality Assurance Manager
AMETEK STC
My customers always ask for a good price, high quality and on-time delivery. Before we started using Inspection Manager, we could deliver two out of three. Now they can get all three.
Bob Sakuta
President and Managing Partner
Delta Family of Companies
Complex tasks that took previously five days to accomplish, can be done now in half a day to a day.
Tyler Schildt
Lead Quality Manager
Hypro, Inc
Some of our many satisfied users
Aerospace and Defense





Automotive





Medical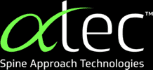 Manufacturing





Energy, Oil, Gas




Machinery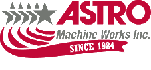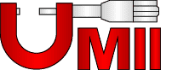 Let's Get Started



Learn how High QA can transform your quality inspection operations.